Welcome to Oklahoma's Credit Union
Manage your business' financial needs with Oklahoma's Credit Union.
Let's Get Down to Business
Interest rates that grow your bottom line
View our competitive rates for business checking accounts, savings accounts and certificates.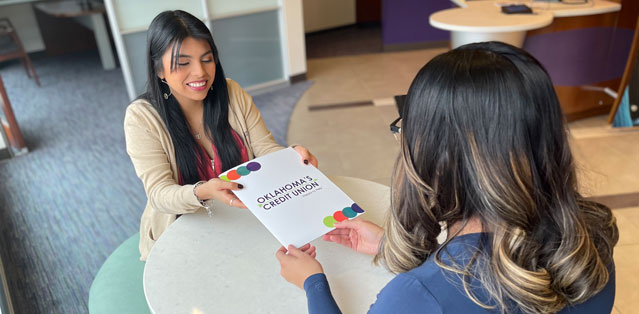 The OKCU commercial team has years of experience helping businesses of all sizes manage their money. Whether you're looking for an SBA loan, commercial auto loan, business checking account, savings account or payroll services, our team is Happy to Help®.
Hear from the best part about OKCU – our members