Why OKCU@Work?
When employees are stressed about their finances, OKCU@Work can help. Reduce employee financial stress, sick days and turnover with FREE turnkey and customizable financial wellness resources.
Financial stress affects more than just an employee's personal life; stressed out employees are often less productive at work, use more sick days, have more on-the-job accidents and, many times, will quit their jobs.
OKCU@Work is designed to guide employees on their journey to better financial health. This comprehensive financial wellness program is a FREE way to enhance your employee benefits package. OKCU@Work has two goals:
Reduce employee financial stress
Improve employee money management skills
Make it Work for Your Work
Equip your employees with resources for financial success.
Employee incentives
Enjoy exclusive bonus offers for your employees.
Customization
Your OKCU@Work launch campaign will be customized to your company's needs.
Workshops
We offer a financial workshop series from beginner to advanced topics.
Sponsorship support
For employee events. Plus, enjoy treats from the OKCU treat trike at your next employee event!
Onsite financial counseling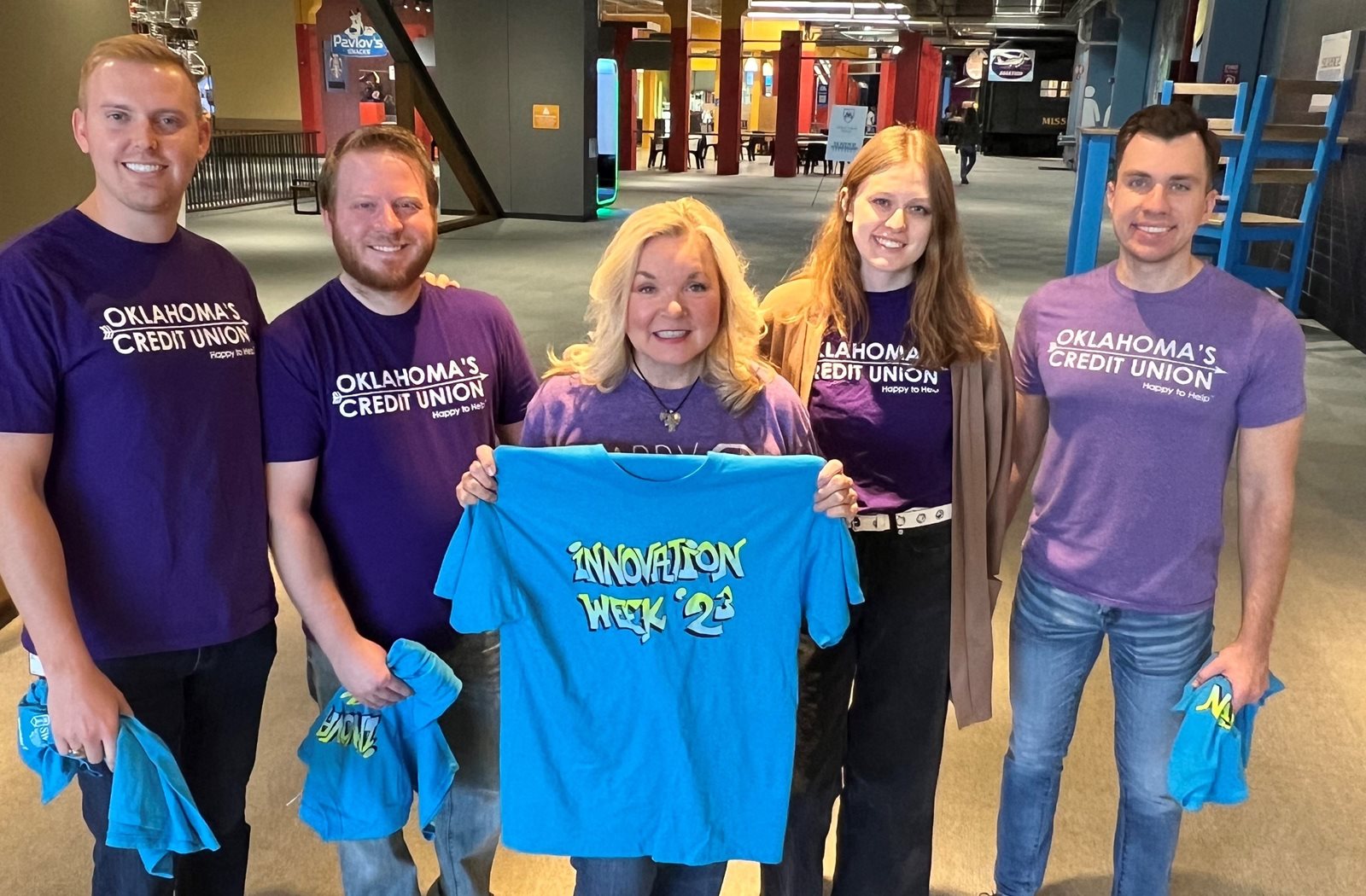 The OKCU@Work team is here to help! This team will work with you directly to make sure you're getting everything out of the program.
Education Series
When you need customizable financial workshops and seminars to fit your workforce, we've got your back. Learn more about the workshops included in the education series.
Exclusive employee benefits
Experience these exclusive employee offers:
Free Keep it Local discount card
$100 when opening a checking account with direct deposit1
$50 when you bring your auto loan to OKCU2
90 days no payment3 for new auto loans at Oklahoma's Credit Union
$500 off closing costs on an OKCU mortgage4
$50 when referring a new member5
1
$100 will be deposited upon receipt of initial Direct Deposit. Account must remain open and be in good standing a minimum of 6 months. Federally insured by NCUA.
2
$50 incentive is only valid for new OKCU auto loans over $5,000. The $50 will be deposited to the member's share account after the auto loan has been approved and funded. If the loan is paid off within 90 days of funding, the incentive will be forfeited and added to the payoff.
3
Borrower may defer initial auto loan payment up to 90 days. Interest will accrue from date of advance. Limited time offer. Normal lending policies apply.
4
Receive $500 off closing costs for a new purchase or refinance. Offer valid on qualified first lien, refinance, residential owner-occupied mortgage applications. Valid only on mortgage applications approved and closed with OKCU. Loan is subject to credit union approval. $100,000 minimum loan amount. Loan must be secured by primary residence. Additional costs may apply. Normal lending policies and criteria apply. Offer will be applied as a Lender Credit on the Closing Disclosure at the time of closing. Borrower is responsible for prepaid interest & escrows. Not redeemable for cash.
5
If a member refers a non-member to OKCU and they establish a checking account with direct deposit or a loan of at least $5,000, the existing member will receive a $50 deposit to their OKCU account.