Perk Checking
Make your money work harder for you with a Perk Checking account. Enjoy a tier-based interest rate that earns more with higher balances.
A Checking Account that
Gives Your More
You ignored commas in math class, but they suddenly become important in your checking account. Add some commas to your account by using our Perk Checking.
Benefits of an OKCU Perk Checking Account
Learn why a Perk Checking account is right for you.
Higher interest rates
Earn interest on balances over $2,500.00. With the tiered interest rates, the higher your balance, the higher your interest rate
Online account access
Perform transactions, view statements and deposit checks with Digital Banking
Enhanced account security
Get real time text or email security alerts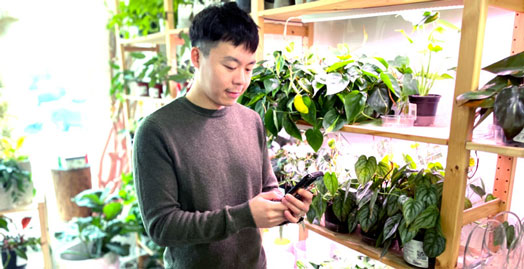 24/7 Checking Account Access
All OKCU checking accounts include access to 24/7 Digital Banking. Create custom alerts, sync third-party accounts, send money with Zelle®, view your credit score and more with Digital Banking.
Nationwide Access
With an OKCU checking account, you have access to over 900 surcharge-free ATMs across Oklahoma and 5,000 shared branches nationwide. If you use an ATM that's out of our network, you may have to pay a fee.
Check out our latest Okie Life blog articles to learn more about how you can do more with your money
*
$2,500 minimum opening deposit. $10 monthly fee if your balance drops below $2,500. $27.50 per Courtesy Pay occurrence and you may have multiple occurrences on the same day. Your fees count against the Courtesy Pay limit. Account must be open 60 days for Courtesy Pay. Balance must be made positive within 30 days or account may be closed. Courtesy Pay will be suspended if account is negative 30 days or if loan is 20 days past due. Courtesy Pay may be reactivated once account has been positive for 30 days. Eligible transaction types include Checks, ACH Debits and Online Bill Pay Transactions. Courtesy Pay is not guaranteed and could be revoked at any time without prior notice.