A
History

of Helping

From the beginning, credit unions were created to help people become economically independent by helping them learn to save and borrow responsibly.

At our heart, we are a financial cooperative here to serve our members, not make a profit. Earnings are returned to our members in the form of lower loan rates, higher interest on deposits and lower fees.

Each OKCU member has equal ownership and one vote, regardless of how much money you have on deposit. At OKCU, everyone is both a member and an owner.
Putting People First, Not Profits
That's who we are. Here are some of the reasons you will enjoy being a member of OKCU.
Simple and easy
Open you accounts 24/7 online
Contactless
All account paperwork can be done via digital documents. You only have to visit if you want!
Nationwide access
Visit one of more than 5,000 shared branches across the country
Digital Banking
Access your accounts, deposit checks and more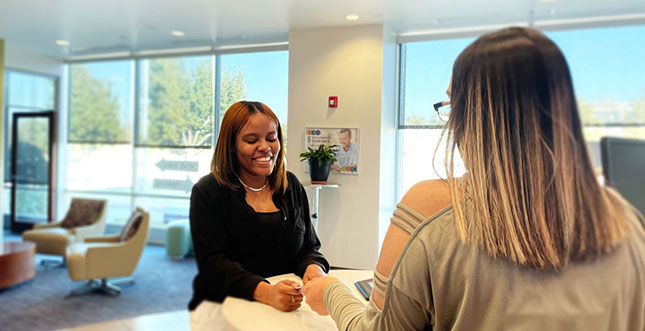 There's Always a Branch Close By
A perk of being a credit union member is access to the shared branching network. Shared Branching is a national network of credit unions from across the country that share facilities to give members thousands of convenient locations to perform transactions just as if they were at their home credit union.
Are You Eligible for Membership?
The short answer is if you live, work, attend church or school in the Oklahoma City area you can join. If that doesn't apply to you, check out our list of employee partners to see if you are eligible for membership.
The Credit Union Difference
Banks are for-profit institutions with shareholders. Credit Unions are not-for-profit financial cooperatives owned by their members.
Yes! We offer checking and savings accounts, certificates of deposits, auto loans, home loans, personal loans and business banking services.