Choose a Local Lender you
Trust
Don't let gaps in federal funding keep you from furthering your education. Our Student Choice Private Lending Solution has the features you need.
A Better Way to Pay for College
Secure funding for your entire graduate career with just one application.* In future academic years, simply request funds from your line for the amount you need – no need to reapply!
Flexible repayment options
Easy online application and instant approval
24/7 call center and application support
Local
A loan from a local, not-for profit lender that you can trust for years to come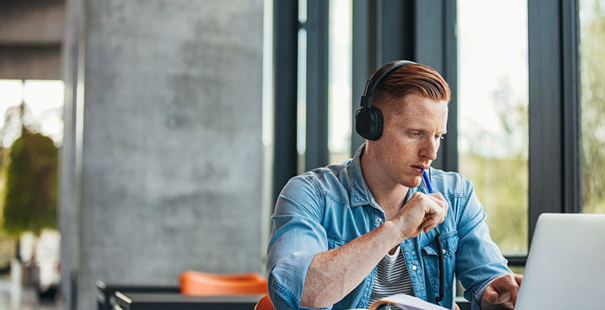 You are eligible for a student loan with OKCU if you live or attend school in Oklahoma. Click the link below to see a list of approved schools.
Check out our latest Okie Life blog articles to learn more about how you can do more with your money
*
Subject to annual review and credit qualification. Must meet school's Satisfactory Academic Progress (SAP) requirements.
Subject to credit qualification and annual credit review. Must meet school's Satisfactory Academic Progress (SAP) requirements. Should you drop below half-time in the fall or spring, withdraw during any term, or fail to meet SAP requirements, your funding request can be denied, your loan may close, and you may enter repayment. Approved schools subject to change. A co-borrower may be necessary in order for you to meet credit criteria, and may also help you qualify for a lower rate. You may apply without being a member of the credit union, but you will need to become a member in order for the loan to be funded.