MemberHaven Homeowners Insurance
OKCU partners with MemberHaven to serve our members' home insurance needs. MemberHaven is an independent insurance agency owned by multiple Oklahoma credit unions.
A Better Way to Do Home Insurance
Learn how MemberHaven can help you through the homeowners insurance process.
Save time
When you request a quote, you will receive a call within 24 hours from a Personal Insurance Shopper
Avoid confusing claims
Claims can be confusing. Connect with a MemberHaven Claims Counselor to discuss your options.
Experience local
MemberHaven* is owned by your credit union, so you'll be working with a local insurance agency. When you call, a person always answers the phone, not a robot.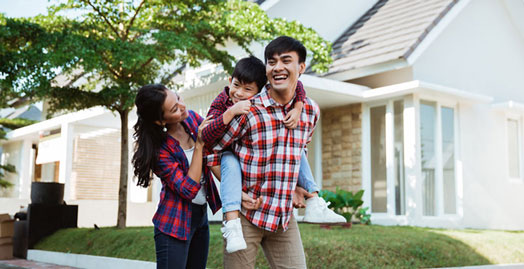 More than Just Home Insurance
MemberHaven offers auto insurance and recreational vehicle insurance! Whether you need to insure your car, mobile home or anything in between, MemberHaven can help.
Check out our latest Okie Life blog articles to learn more about how you can do more with your money
OKCU Real Estate Team Experience
*
MemberHaven LLC is a wholly-owned subsidiary of CU Service Centers, Inc. (CUSC), a credit union service organization owned by 17 Oklahoma-based credit unions. The insurance products offered by MemberHaven are not offered by, guaranteed by or obligations of any credit union. The insurance products offered by MemberHaven are not guaranteed by the National Credit Union Share Insurance Fund (NCUSIF). CUSC is not an insurance agency or insurance company; nor is it licensed to sell, solicit, or negotiate insurance products or to provide advice regarding insurance products offered by MemberHaven.