FHA Mortgage
Ready to purchase a home but stressed about the down payment? An FHA loan could be the right option for you.
What is an FHA Loan?
FHA loans feature lower down payment options and lower credit score limits for borrowers. FHA loans can be a great option for first-time homebuyers, but you don't have to be a first-time homebuyer to qualify for this type of mortgage loan.
See if an FHA loan with OKCU is right for you.
Lower down payment
FHA loans require less of a down payment
Credit history
FHA loans have less strict credit score requirements
Personalized process
You will have a dedicated home loan officer throughout the entire process
Flexible terms
Up to 30-year terms available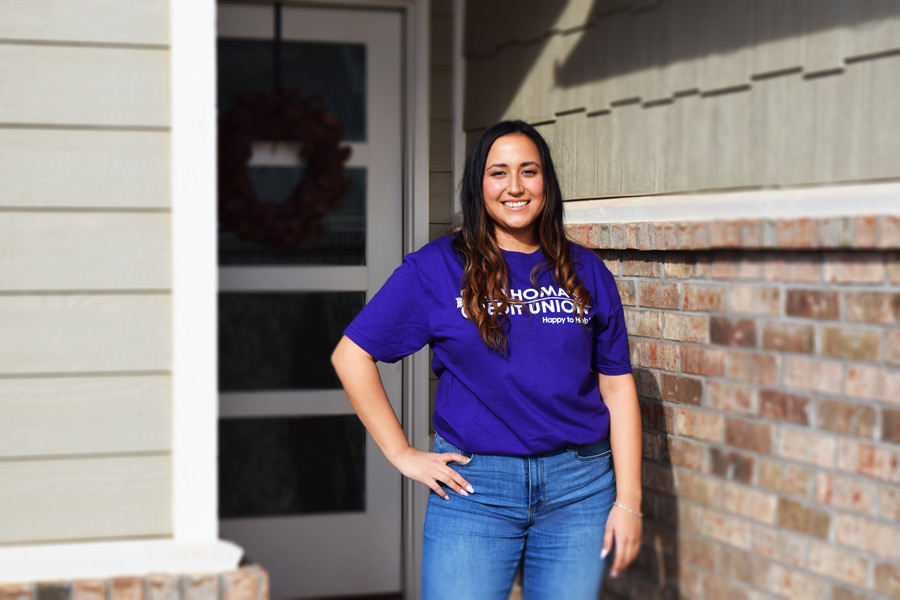 The OKCU team is Happy to Help® you find the right home loan whether it's your first time to buy a home or you're a seasoned pro.
Run the Numbers
If you're a numbers person, we'll help you nerd out and run the numbers for you for free. Schedule an appointment to run the numbers to see what home loan options you have.
Check out our latest Okie Life blog articles to learn more about how you can do more with your money
OKCU Real Estate Team Experience