Homebuyer Savings Account
Take the first step toward homeownership with a Homebuyer Savings account.
What is a Homebuyer Savings Account?

The tax-deductible* Homebuyer Savings Account can help with closing costs, including your down payment, escrow account, inspection fees and appraisal fees. If you're thinking about purchasing your first house in the next few years, it's the right time to start saving.
You'll Thank Yourself Later
Find out if a Homebuyer Savings Account is right for you
Tax-deductible deposits
Deposits will be tax-deductible per year up to $5,000 for individuals and $10,000 for joint filers.
Automatic deposits
Set up automatic savings each time you get paid.
24/7 account access
Manage your money with Digital Banking.
Here are a few helpful
tips

to help you save for your home:
Start saving for your home now—the sooner the better!
Make your deposits automatic
Create a budget and stick to it
Attend a local homebuyer workshop to learn everything you need to know about buying a house in Oklahoma
Utilize free financial tools in Digital Banking to help you stay on budget
Find out if you're eligible for down payment assistance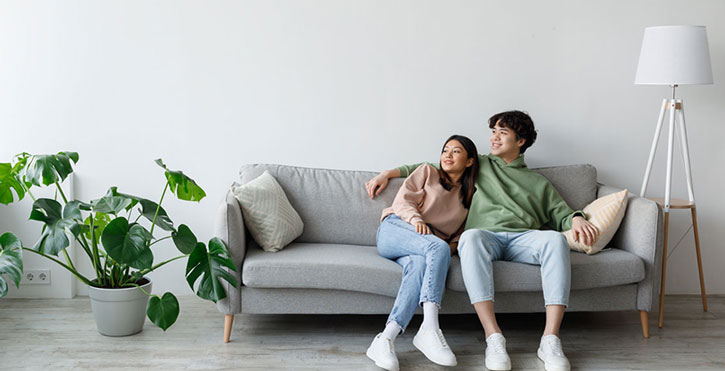 Attend a Homebuyer Workshop Near You
Learn cost-saving tips and more at a free homebuyer workshop.
Check out our latest Okie Life blog articles to learn more about how you can do more with your money
*
Contributions are deductible from Oklahoma state income tax. Amounts are subject to change as set forth by the Oklahoma Tax Commission. Funds may be used for qualifying expenses only or could be subject to a 10% penalty. Restrictions apply. OKCU is not responsible for the tax implications of this account. Consult with a tax advisor prior to opening the account regarding the deductibility of contributions and qualifying purchases.
If you need to make frequent withdrawals every month consider opening a checking account in addition to a savings account. The Annual Percentage Yield (APY) may change quarterly on a savings account. View additional account details.