Mental health can affect your quality of life, relationships, physical health and—you guessed it—money. 💰 Even on our best days, thinking about money can be stressful. So, let's explore the link between mental health and financial well-being and discuss some strategies to help you manage your money habits when you're not feeling the best.
---
| | |
| --- | --- |
| | 49% of Americans say emotions have caused them to spend more than they can reasonably afford. (Source: NerdWallet) |
---
The Mental Health Impact on Your Finances
We all know the best financial decisions are made in times of crisis. Wait…that doesn't sound right? Actually, a study done in the UK found that 93% of survey respondents said that their spending increases when their mental health is suffering.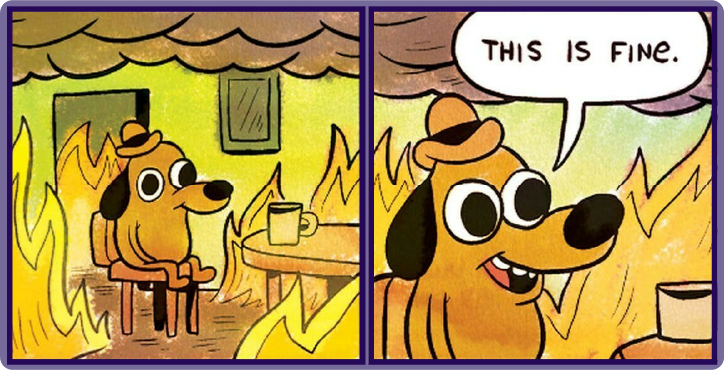 Sometimes the impact can very obvious to spot, but it can manifest in many ways. Does any of this sound familiar?
A "few" impulse purchases since your last paycheck 🛍🤑
Ghosting (or just not checking) upcoming bills or monthly payments 👻💸
Running on fumes at work (or not going at all) 🪫😴
Trouble keeping track of all your due dates 🤷🗓
If you can relate to any of those, you're not alone. In another survey by the American Psychological Association in 2022, responses indicate that stress about money is the highest recorded since 2015. Fortunately, there's a real opportunity to reach a healthier balance and a happier you. It's all about ✨strategy!✨
---
---
Realistic Tips for Mindful Money Management
Taking the first step to kick a bad habit can be intimidating—sometimes you don't even realize it's a problem—but It's important to know that there are a ton of helpful resources out there that can help you take control of your finances. Now let's look at a few practical ways you can curb some spending habits and start practicing mindful money management.
Wait 24 Hours to Buy
Considering the strategic setup of online shopping platforms, you may find yourself feeling encouraged to make hasty, fleeting or downright impulse purchases. While treating yourself can produce a feeling of euphoria (sort of like a sugar rush or the first coffee of the day), it can also be followed by a crash if you overindulge.
But who isn't wanting to snag the latest viral item on TikTok before it sells out?! Online retailers are looking to trigger your FOMO and nudge you towards more reckless shopping. Implementing a 24-hour waiting period before completing those types of transactions can help drastically reduce impulse spending. ⏰ Once you're able to take a step back and reorient your perspective, it's easier to think through the pros and cons of a purchase and decide whether it's really worth it.
Un-Save Your Payment Information
Shopping online is super convenient—it was designed to be! To ensure an easy checkout process (and give you as little time as possible to second-guess your purchase), most online shopping websites and apps happily store your payment information. But with purchases just a click away, it can make it a little too easy to spend more than you planned.
To give yourself some additional time to consider a purchase, un-save your payment information from online accounts and take the extra few minutes to find your wallet and manually enter your card. 💳 Most of the time, it just takes a moment to realize you don't actually need that new pair of shoes or that signing up for a new streaming service really isn't the move.
Text a Friend or Family Member
There are a couple of ways in which you can apply this tip. If self-control isn't your strong suit, you may need a helping hand. Finding a trusted friend or family member to keep your credit and/or debit cards safely out of reach during a rough patch can prevent any regrettable purchases. 🔒
Or maybe you just need someone to talk to? A simple text or FaceTime can be all the distraction you need to keep from adding those items to your online shopping cart. 🤳 Sometimes, the support of a loved one is just what you need to guide you through a tough time.
Reach Out for Professional Help
Remember that mental health is not something you need to tackle alone. There are trained professionals and support organizations available to help you get a better understanding of your mental state, aid in crisis situations and find the best way forward for you. Looking for some professional help? A list of Oklahoma and national mental health resources can be found below.👇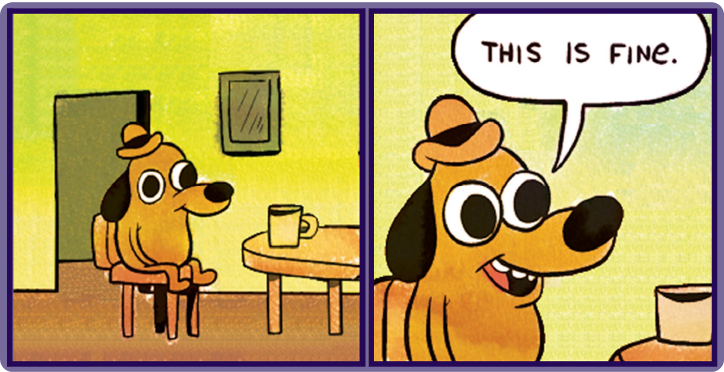 You Can Do It!
We live in a world full of ever-evolving stressors, and there is no "one-size-fits-all" solution to the grand question of mental health. Everyone is on their own journey to the best version of themselves, and we all stumble at times. Mindful money management is always a work-in-progress, but it's important that Oklahomans know there are people here who understand and are Happy to Help!
Oklahoma and National Mental Health Resources
⭐️Oklahoma Mental Health Lifeline: Call or text 988
⭐️Mental Health Association Oklahoma Assistance Center: Call 405-943-3700 or 918-585-1213
⭐️Substance Abuse and Mental Health Services Administration National Helpline:
1-800-662-4357
⭐️National Alliance on Mental Illness: Call 1-800-950-6264 or text 62640
⭐️CDC Mental Health Tools and Resources
The information and topics features are for information purposes only and does not constitute legal, tax or financial advice. All financial situations and circumstances are different and may not apply to the specific information provided. Seek the advice of a financial professional, tax consultant, or legal counsel to obtain guidance specific to your needs.